Biologist Begins Fundraiser to Study the State of Our Island's Ponds
College of Staten Island doctorate student, Seth Wollney, has launched a campaign to fund his research of Staten Island's ponds. So far, the campaign has reached 15% of it's $17,000 goal, with 23 days left to go.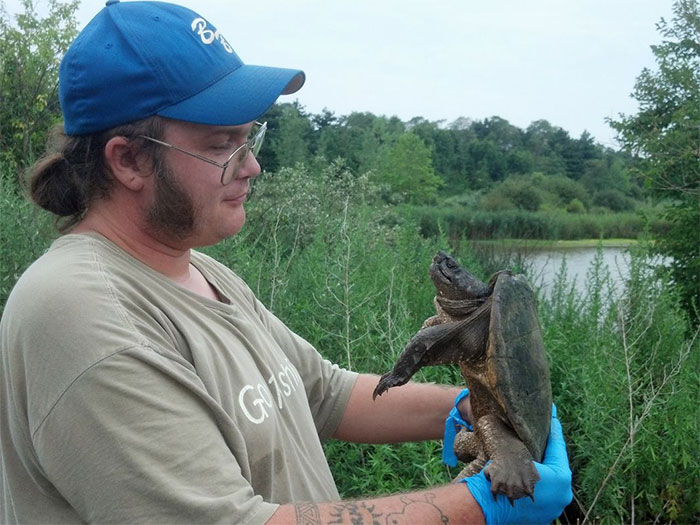 As stated on the fundraiser's Experiment.com page, this project will inventory the biological communities in seven ponds using cutting-edge environmental DNA collection techniques. Data from surveys will lead to a deeper understanding of what humans can do to help conserve these important ecosystems for future generations. 
In addition to healthier spaces for plant life and microorganisms, Wollney believes that people will simply feel better about living near thriving ponds and parks. "People need to have open spaces and park land for recreation purposes and to feel happy," the researcher said. "If we had more ecologically healthy parks in cities around the world, we'd have healthy, happier human communities."
If you'd like to contribute to this project, you can donate here. 
[Photo source: cuny.edu]