Golf Courses on Staten Island
Posted by Dil Gillani on Friday, June 29th, 2012 at 1:43pm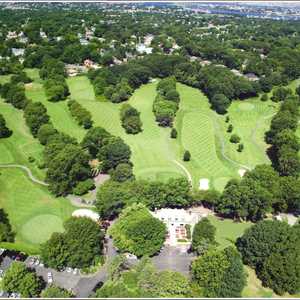 Not everyone can own a home on the golf course, but residents of Staten Island who love to get in a round as often as they can have no shortage of spots to book a tee time. Staten Island golf courses are a draw for local residents and tourists alike. With all the cultural attractions, recreational opportunities and parks in the area, the number of golf courses make Staten Island an even more desirable location to own a home.
The Richmond County Country Club is a regulation length 18-hole golf course. Designed by Robert White, the course was built in 1888. The private golf course is of medium-length layout and offers a challenging golfing outing. There are 3 sets of tee boxes. Find the Richmond County Country Club on Staten Island at 112 Todt Hill Road.
One of the most popular public Staten Island golf courses is the Silver Lake Golf Course at 915 Victory Boulevard. The course is open all year round. Breakfast, lunch and dinner are available at the Veranda, located right on site, making the golf course a great place to meet any time of the day, whether you bring your clubs or not.
The most well-known golf course on Staten Island, La Tourette Golf Course, hosts the annual March of Dimes Celebrity Golf Fund Raiser. It's located at 1001 Richmond Hill Road. The three-story brick clubhouse is 170 years old and has been beautifully restored. A Nike training center is on the range practice facility. La Tourette is managed by American Golf. Small, hard-to-hold greens present a challenge on the course that offers open fairways.
South Shore Country Club and South Shore Golf Course is the only country club on Staten Island that is open to the public. It offers a driving range, lockers and a restaurant. The Club Room Restaurant overlooks the hills of the golf course.
Whether you're meeting up with golfing buddies to work on your swing or meeting a group of friends for drinks and dinner, proximity to the relaxing surroundings that the well maintained Staten Island golf courses offer is a valuable asset in any community.