This Weekend at Snug Harbor: LUMEN 2015
For it's sixth year, the LUMEN visual and performance art festival will be returning to the Snug Harbor Cultural Center and Botanical Gardens this Saturday, June 20.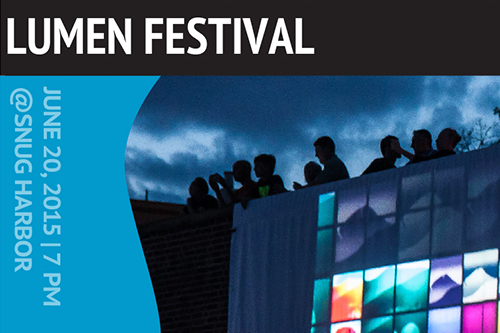 LUMEN is a free-form, contemporary art experience featuring emerging and established artists from around New York City. Those attending will be able to wander through indoor and outdoor performances, projections, and other works of art. Food trucks will be around providing dinner and snacks, while beer and wine will also be served. Live music and other entertainment will be rolling through the evening. The official start time of the event is 7pm and should last until about midnight.
This year will be the first, however, to charge an admission fee for the event. Tickets can be purchased online at a discounted rate of $15 up until the day of the event. On the 20th, prices increase to $20. The charges come with good reason, though. Holding the festival at Snug Harbor is costly, and the event organizers (Staten Island Arts) feel that that the artists deserve to be compensated for their hard work and participation.
[Photo source: statenislandarts.org]